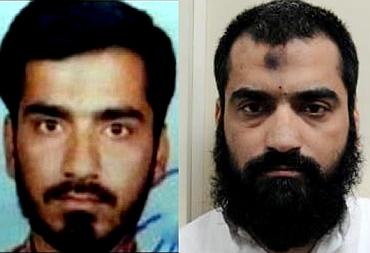 The National Investigation Agency has stepped in and registered a First Information Report against Lashkar-e-Tayiba terrorist Zabiuddin Ansari alias Abu Jundal and his associate Fayaz Kagazi for further investigation in the 26/11 Mumbai attacks. Vicky Nanjappa reports.
The NIA, which is probing the 26/11 case involving the David Headley angle, will also probe the Jundal case, since they feel there is a common link between the two cases. In addition to this, they will also probe Fayaz Kagazi's role, who is a close aide of Abu Jundal.
According to NIA officials, Kagazi is holed up in Saudi Arabia, and efforts are on to bring him back to India.
Like Jundal, Kagazi is also a resident of Beed in central Maharashtra, and was closely associated with him during the 2006 Aurangabad arms haul. It is also alleged that he had played a part in the 2010 German bakery blasts case.
The NIA is looking to find if Kagazi had any role to play in the 26/11 attacks because of his close association with Jundal. It is alleged that the two underwent training in the Poonch sector under the Lashkar-e-Tayiba at the same time. It is also stated that the duo were together during the Aurangabad arms haul.
With the NIA, a centralised agency, stepping in, it is likely to end the turf war between the police of various states.
Image: Abu Jindal -- then and now