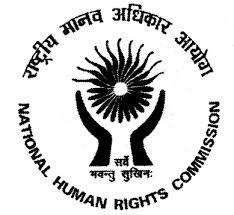 The National Human Rights Commission has taken suo motu cognizance of a media report that highly decomposed bodies of nine persons were recently found in a gorge, covered in polythene sheets, in Nagaland's Dimapur district adjacent to Assam.
The commission has observed that the press report, if true, raises serious questions over violation of human rights and issued notices to the director generals of police, Nagaland and Assam, and to the superintendent of police, Dimapur, demanding reports within four weeks.
Reportedly, the bodies were blindfolded with hands tied and the victims were shot from close range on the head. One of the bodies had been identified to be of a missing Karbi student leader from Bokajan, a town in the trouble-torn Karbi Anglong district in Assam.
It may be mentioned that all the bodies were later identified to be of people belonging to Karbi tribe community in Assam.
The killings have been suspected to be a retaliation to the
attack on the Rengma Naga community inhabited villages in Karbi Anglong hill district on December 27 in which at least nine Rengma Naga villagers were killed.
Over 3,600 people belonging to both Rengma Naga community and Karbi tribe took shelter in Assam government's relief camps out of panic after the attack.
Out of those panic-gripped and violence-displaced people, about 600 have already left relief camps to go back home.