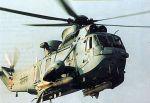 The defence ministry is in the final stages of preparing the new procurement policy, which will 'aggressively' pursue indigenisation, Defence Minister A K Antony said in Kochi on Monday.
"We are also very particular to aggressively pursue indigenisation, especially after our many experiences... The new procedures will give further impetus and a new momentum to indiginisation", he told reporters on the sidelines of a function.
He was responding to a question on the Union commerce minister making a strong pitch to raise the FDI limit in the defence sector from 26 per cent to 75 per cent. "Regarding other things, we are not for any hasty decision. So at the moment we cannot take a decision hastily," he said. The procurement policy will henceforth be reviewed every year. Earlier, it was being reviewed every two years, he said. On the Italian marines' issue, he said India's action has been proved correct. The bold stand of the Indian judiciary and government has enhanced the prestige of the country and the judiciary, he said.
On alleged corruption in the Agusta Westland helicopter deal, Antony said CBI is 'vigorously' pursuing the matter. "My commitment to Parliament stands. I do feel somebody has taken money. The enquiry is at a crucial stage. We will not show mercy to anybody and will take action however powerful he may be," he said, adding stern action would be taken after the report comes out. Asked about the Sri Lankan Tamil issue, he said the whole nation and government have already expressed solidarity over the issue.