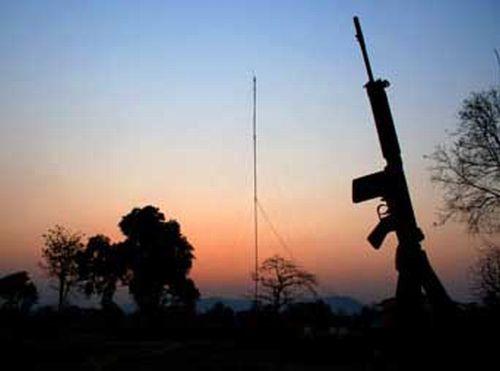 The Naxals are planning to enforce "poll boycott" in the forthcoming Lok Sabha polls by disrupting the election process in Maoist affected states.
According to a Home Ministry internal note, the Communist Party of India-Maoist has assessed that the deployment of security forces in Naxal areas would be comparatively quite less during Lok Sabha elections and that would place the extremists in a better position to enforce the "poll boycott" call at that time.
Inputs also indicate holding of a review by senior Maoist leadership in south Bastar region in Chhattisgarh with a view to chalking out a strategy for the upcoming Parliamentary elections, the note said.
The top leadership of Naxals is currently engaged in conducting a review in south Bastar region to identify villagers and poll activists who took an active part in the election process and punish them as a measure of deterrence in view of the upcoming Parliamentary elections.
Among the reasons identified by the outfit for its failure include its inability to carry out acts of violence against the security forces and polling personnel. The leadership is also upset with its local units for their failure to prevent villagers in Chhattisgarh from exercising their franchise.
Disconnect between the senior formations of the outfit who chalk out strategies and the ground-level cadres who implement the same, large scale deployment of security forces during the elections and cooperation extended by the local government servants to the poll process have been identified as other important factors responsible for the failure of the "poll boycott" call, the Home Ministry note said.