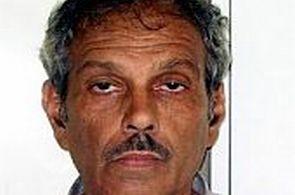 Jailed Naxal leader Kobad Ghandy, who was arrested for setting up a base of banned CPI-Maoist in the national capital, on Thursday sought bail from the Delhi high court on the ground that he has already been granted the relief by Andhra Pradesh high court in a case.
65-year-old Ghandy, who was arrested on September 20, 2009, by special cell of Delhi Police, filed a copy of the bail order delivered by the AP high court before Justice Sunil Gaur.
The court, which had earlier issued a notice to Delhi Police on the bail application of Ghandy, today deferred the hearing to May 16 after the counsel for the police said he was not prepared to argue.
Ghandy's advocate Rebecca John placed on record the order of the AP high court, which granted him bail in a case of killing of nine persons, including senior Congress leader Chittem Narsi Reddy, in the southern state.
Reddy and eight others were killed allegedly by Maoists in Narayanapet in Mahbubnagar district on August 15, 2005.
Ghandy has been booked by Delhi Police under the Unlawful Activities (Prevention) Act and IPC for offences, including impersonation, cheating and forgery.
The Naxal leader's plea stated, "The bail application may be considered sympathetically since, besides being a senior citizen, the applicant suffers from multiple ailments, including urinary prostate problem, irritable bowel syndrome, heart problem, high blood pressure, arthritis and spondylitis for which he requires constant care and consistent medical attention, which he cannot receive in jail."
The plea also said Ghandy is lodged in Tihar jail for over three years and over 10 witnesses have already been examined. His bail plea was earlier rejected by the lower court.
Ghandy is facing trial in around 20 criminal cases in different parts of the country.