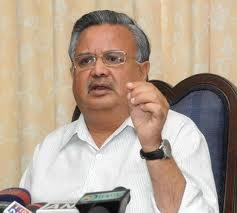 The Congress on Tuesday demanded the immediate resignation of Chhattisgarh Chief Minister Raman Singh charging his government with failure to maintain security that led to the gunning down of 27 people, including senior party leaders, by Maoists. However, the party steered clear of the demand for imposition of President's rule in the state where assembly elections are due by the year-end.
"Raman Singh should step down", Congress spokesperson Bhaktacharan Das said, three days after the audacious attack by the Maoists, the first major organised attack on the leadership of a political party by Maoists.
"We did not want to say anything political as we felt that the chief minister would himself resign owning responsibility," he said, demanding Singh should step down forthwith following the failure to provide security to the Congress leaders who were returning after a rally.
"The irresponsible attitude of the state government has led to a huge loss to democratic values and the chief minister should resign admitting the security lapse," he said.
Ruling out any dialogue with the Maoists, Das posed the question, "You hold dialogue with those who are worthy and who could be trusted. .... What can you talk with those who danced on dead bodies?....They are not Naxals but criminals."
On the issue of imposition of President's rule, he said the party has not given any thought to the matter. The May 25 Maoist attack took a toll of 27 lives, including that of former state home minister Mahendra Karma, State Pradesh Congress Committee Chief Nand Kumar Patel and his son Dinesh and left several injured, including former Union minister V C Shukla.