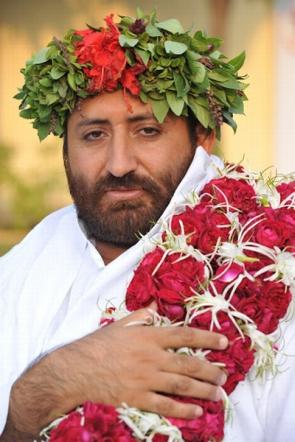 Supporters of self-styled godman Asaram's son Narayan Sai on Wednesday clashed with a group of people protesting against him outside the premises of a Delhi court, minutes before he was produced in a rape case.
The drama unfolded outside the premises of the Rohini district courts complex when around 200 people staged demonstrations in support of and against Sai.
While a group of protesters demanded death penalty for 41-year-old Sai, who was arrested today after absconding for last 58 days, his supporters claimed that he has been falsely implicated in the sexual assault case.
Several women supporters of Sai thrashed a man who was raising slogans against him. The situation was brought under control after policemen intervened. Scores of policemen were guarding the court complex where the incident took place.
Sai was arrested on Wednesday by the crime branch of the Delhi police from the Delhi-Haryana border in connection with the rape case filed by a Surat-based woman and produced before Metropolitan Magistrate Dheeraj Mor in New Delhi.
Four disciples of Sai -- Bhavika, Vishnu, Ramesh and Hanuman -- were also arrested along with him.
The Delhi police said Sai had disguised himself as a Sikh man to evade being caught. He was sporting a red turban and a beard. He was wearing a T-shirt, trousers and a sports jacket, police said.
The Surat police had registered complaints by two sisters -- one against Asaram and the other against Sai -- of rape, sexual assault, illegal confinement and other charges.
The younger of the two sisters had filed the complaint against Sai, accusing him of repeated sexual assault between 2002 and 2005 when she was living at the Surat ashram.
The elder sister, in her complaint against Asaram, had accused him of repeated sexual assault between 1997 and 2006 during the time she was living at his ashram on the outskirts of Ahmedabad.
Asaram, 72, is in judicial custody in Jodhpur jail after being arrested in September for allegedly sexually assaulting a minor.