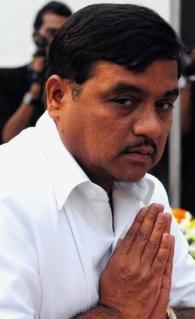 Blaming Maharashtra Home Minister R R Patil for the deteriorating law and order situation in the state, the opposition on Friday demanded his resignation in the wake of the brutal gang rape of a 23-year-old photojournalist in Mumbai.
"If you can't improve the law and order situation in Mumbai, you must resign," Bharatiya Janata Party state unit president Devendra Fadnavis said.
"Mumbai is no longer a safe city it used to be but has become rape city," the BJP leader said.
Shiv Sena leader Neelam Gorhe said the government had failed to maintain law and order in the state. Nationalist Congress Party leader Vidya Chavan said the culprits should be nabbed and given stringent punishment.
Meanwhile, Patil who visited the Jaslok Hospital where the woman is undergoing treatment, expressed confidence that the culprits would be nabbed soon. "We have taken the incident very seriously. No one will be allowed to spoil the law and order situation," he said. The government accords top priority for ensuring that women are safe, he added.
Maharashtra Navnirman Sena chief Raj Thackeray also demanded Patil's resignation, alleging that the Nationalist Congress Party leader had proved to be a "complete failure" as home minister. "Patil is not competent enough to handle the home portfolio efficiently. With such a person at the helm, the law and order situation in the state has deteriorated," Thackeray told reporters at Dadar in central Mumbai on Friday afternoon.
Patil is a courier of NCP chief Sharad Pawar, he said. "Patil has nothing to do with the home department. He has been kept on the post only to feed information to Pawar in Delhi about what is happening in Maharashtra," the MNS chief alleged.
Condemning the gang rape, the MNS chief said women should come forward to present a garland of bangles to Patil. Meanwhile, women activists of Shiv Sena staged a protest outside a police station in south Mumbai, to condemn the gang rape and demand stringent punishment to the culprits.
Maharashtra Chief Minister Prithviraj Chavan, speaking to reporters in Aurangabad, said it was not proper for the opposition parties to demand Patil's resignation.