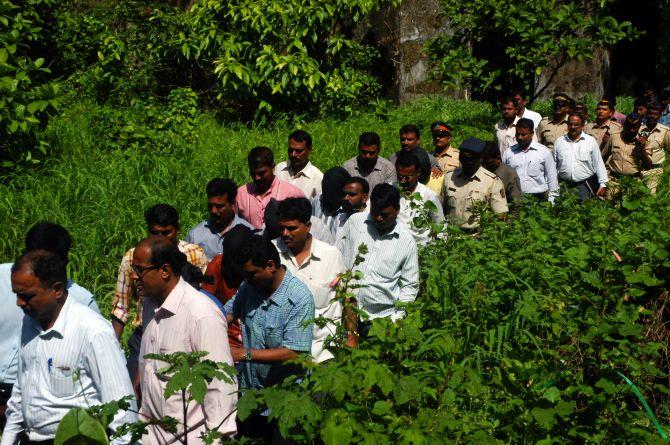 The minor accused in the gang-rape case was identified on Wednesday by the photojournalist and her male colleague during an identification parade held at juvenile remand home in south Mumbai, police said.
"The test identification parade was conducted at a juvenile remand home in south Mumbai's Dongri area where the minor accused is lodged. The victim photojournalist has identified the minor as one of the five culprits who had sexually assaulted her on August 22 in Shakti Mills compound. The victim's male colleague has also identified the minor," said a crime branch official.
The 23-year-old photojournalist was sexually assaulted at a deserted Shakti Mills compound in Mahalaxmi area on the evening of August 22 when she had gone there on an assignment with the male colleague.
During the identification parade, a group of persons, including the minor accused, were queued up when the victim and her male friend identified him, the official said adding "the process was conducted under the supervision of a magistrate." Among the five accused in the case, the minor was the first to be arrested.
The other four arrested accused in the case are Shiraz Rehman Khan, Vijay Jadhav, Kasim Bengali and Salim Ansari who will be in police custody till Thursday.
"We will not seek extension in police custody of the four accused when they would be produced before a court. Hence, they would be sent in judicial custody. We would then try to conduct the TIP of these accused as soon as possible," said Joint Police Commissioner Himanshu Roy.
As per law, the TIP is usually conducted when the accused are in judicial custody and lodged in jail. The police are awaiting a report from forensic experts who are examining the accused's clothes to find out DNA samples of the victim, if any. The DNA samples found on the victim had already matched with those of the suspects.

Image: The gang-rape accused at the crime scene in Shakti Mills compound, Mahalaxmi