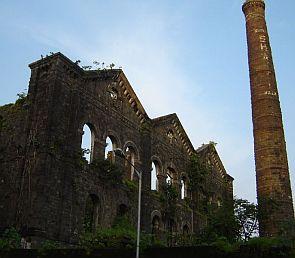 The 23-year-old photojournalist, who was gang-raped at a defunct mill complex in Mumbai nearly a week ago, has been discharged from hospital after doctors attending on her declared her "medically fit".
"The patient had improved steadily and our team of doctors specially assigned, had declared the patient medically fit for discharge last evening and hence she was discharged late on Tuesday night," said a statement from JaslokHospital, where she was admitted after the assault.
"Best quality medical care was given to the patient at all times at the hospital," it said, and thanked the authorities for the support.
The statement was issued by Dr Tarang Gianchandani, acting CEO and director, medical services of Jaslok. The hospital had recently announced that the young scribe was undergoing psychological counselling sessions.
The victim, an intern with an English magazine, was gang-raped by five men on August 22 when she and her male colleague had gone to the deserted mill compound in Lower Parel on an assignment.
The incident triggered outrage across the country and was condemned as despicable and shameful stirring memories of a similar attack last December in New Delhi that sparked nationwide protests.
As people from all walks of life voiced their anguish, political parties, media associations and Bollywood were one demanding harshest punishment for the perpetrators of the crime in Mumbai which is seen as much far safer for women than others cities.
Image: Ruins of the Shakti Mills, located near the Mahalaxmi railway station in Mumbai.