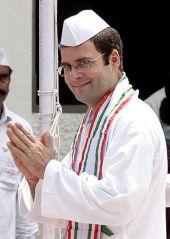 All those in the Union council of ministers with two portfolios are likely to lose at least one and major administrative changes are expected in a Cabinet reshuffle due on October 28 or 29 on the return of President Pranab Mukherjee from Durga Puja celebrations in West Bengal.
Kapil Sibal (Human Resource Development and Telecom); Salman Khurshid (Law & Justice and Minority Affairs); Anand Sharma (Commerce & Industry and Textiles); Vayalar Ravi (Medium & Small Industries, Earth Sciences and Overseas Indians); Kishore Chandra Deo (Panchayati Raj and Tribal Empowerment); Veerappa Moily (Power and Corporate Affairs) and C P Joshi (Railways and Surface Transport and Highways) are set to see the departments in their charge pared down to one.
The Cabinet rejig is slated to induct new faces, with several young MPs close to Rahul Gandhi likely to make the cut. This reshuffle assumes importance as it is likely to be the last before the crucial 2014 general elections.
While the PM himself is eager to have a new-look Cabinet, sources indicate young MPs close to Congress scion Rahul Gandhi, such as Meenakshi Natarajan, who is active in Youth Congress affairs, could get a ministerial berth.
Rahul Gandhi had met Prime Minister Manmohan Singh as well as President Mukherjee just before his departure for West Bengal, which had started speculation about the possibility of Gandhi joining the Cabinet. Till date, there is no clarity on his future elevation. However, he is likely to have a greater role in the party organisation.
Another definite induction would be of a representative from the West Bengal Pradesh Congress Committee, possibly its head Pradeep Bhattacharya. As an MP from the state explained, "There has to be an inclusion from Bengal as there is now no representation of the state in the Cabinet after the pullout of the Trinamool Congress (the party had one Cabinet berth and five ministers of state). The lone Congress MP used to be Pranab Mukherjee. But his elevation as President ended that."
Apart from the vacancies caused by the exit of the Trinamool Congress from the UPA, coalition partner DMK, whose two ministers quit some time back, could get at least two new portfolios. But party supremo Karunanidhi has made it clear the DMK is not interested in taking up any portfolio. Sources said the DMK would settle for nothing less than the railways but as the Congress had decided to keep the ministry for itself, the DMK did not want any other portfolio. The railways will definitely be retained by the Congress but who will hold charge is yet to be decided.
The reshuffle could be a means of politically managing the Nationalist Congress Party (NCP). Minister of state Agatha Sangma may pay the price for her father Purno Sangma's decision to contest for the President of India in defiance of the party and lose her post to Tariq Anwar, NCP leader from Bihar.