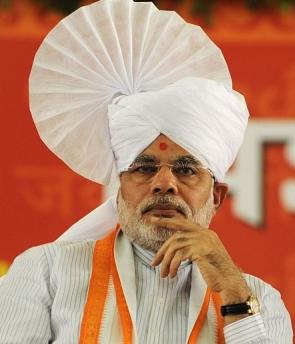 After the break up of Bharatiya Janata Party's alliance with the Janata Dal- United, Gujarat Chief Minister Narendra Modi will address Bihar's top BJP workers on Saturday evening using teleconferencing, BJP sources said.
"Gujarat Chief Minister Narendra Modi will talk to 1,500 top BJP workers of Bihar using a teleconference facility from his residence in Gandhinagar," BJP sources said. "It is important to mention that this is not part of an election campaign," they said.
After Modi's elevation to the post of BJP's campaign committee chief, Nitish Kumar-led JD-U snapped its ties 17-year-old ties with BJP.
"Modi had used audio bridge communication technology during the last assembly elections and also recent by-polls to two Lok Sabha seats. Senior BJP workers of Bihar unit had requested him to address them by this technology to boost their morale," BJP sources said.
Sources said Modi is keen to focus on the two Hindi heartlead states of Uttar Pradesh and Bihar in a bid to win the 2014 elections.