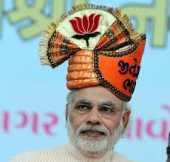 The chief ministers' conference on Monday is likely to be a dull affair with most of the non-Congress state leaders giving it a miss. So far only six chief ministers, all from Congress, have given their commitment to attend the meeting, official sources said.
Prime Minister Manmohan Singh is also not going to attend the chief ministers conference. The meeting, convened by the home ministry, will discuss and chalk out strategy to deal with issues relating to public order and police reforms. Though Jammu and Kashmir Chief Minister Omar Abdullah had initially given his consent, it is learnt that he is unlikely to attend the meet.
Other Chief Ministers -- Mamata Banerjee (West Bengal), J Jayalalithaa (Tamil Nadu), Naveen Patnaik (Odisha), Akhilesh Yadav (Uttar Pradesh), Narendra Modi (Gujarat), Nitish Kumar (Bihar), Shivraj Singh Chouhan (Madhya Pradesh), Raman Singh (Chhattisgarh) are also most likely to skip the conference.
Congress Chief Ministers of Maharashtra, Andhra Pradesh, Assam, Uttarakhand, Manipur and Himachal Pradesh have confirmed participation. However, the attendance of other Congress Chief Ministers like Ashok Gehlot (Rajasthan) and Oommen Chandy (Kerala) remains uncertain.
The issue of setting up of anti-terror hub National Counter Terrorism Centre, which is strongly opposed by the non-Congress Chief Ministers, will not be discussed in the day-long conference nor the internal security issues.
At the Monday meeting, Home Minister Sushilkumar Shinde is expected to ask the state governments to push forward police reforms including separation of crime investigation from other policing functions and setting up of a crime investigation agency in each state.
Following the recommendations of the 2nd administrative reforms commission, the state governments will be asked to constitute a state police performance and accountability commission, set up the district police complaints authority to enquire into allegations against the police within the district and strengthen intelligence gathering mechanism.
Shinde is also likely to press for increasing the representation of women in police to 33 per cent, sensitive handling of cases related to women, children and vulnerable sections of society like the SCs, STs, besides others.