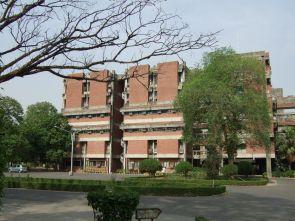 The location of a PhD scholar, who went missing on Saturday after visiting the IIT campus in Kanpur, has been traced to Delhi via mobile phone surveillance, police said Tuesday.
A police team has been sent to Delhi to find Neha Jaiswal, 28, who is pursuing PhD in environmental science from ChitrakootUniversity, Kanpur SP (Rural) Manoj Sonkar said.
Jaiswal went missing on May 4 after going to IIT campus to take guidance from professor Nalini Shankar for her research.
Initial investigations revealed that Jaiswal had told some of her friends on the day she went missing that she would be going to Gujarat to meet her boyfriend after visiting Delhi, the SP said.
The police found that after meeting the professor, she had searched information about trains to Gujarat and Delhi using internet, Sonkar said.
She did not reach home that day, after which her parents lodged a report at Kalyanpur police station, he said.
Meanwhile, the IIT administration has maintained that Jaiswal used to occasionally come to the campus and she is not associated with the institute.
"Neha had undertaken a project under Professor Nalini Shankar in 2012 and since then, she had been coming to meet her personally for her project. She is not related to the IIT in any way," Deputy Registrar C P Singh said.
According to the police, the IIT administration has said it could be a case of a love affair.
Image: The scholar went missing after visiting the IIT-Kanpur campus on May 4
Photograph courtesy: Ekabhishek/Wikimedia Commons