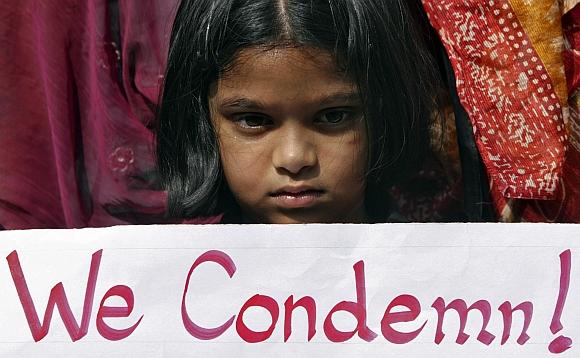 Three men have been arrested by the police for allegedly raping a minor in a village in Bihar's Saran district.
Sub-divisional police official Kundan Kumar said that four men had gang-raped a 13-year-old girl in Saran's Harpurjan village.
Kumar said the victim was sleeping with her grandmother in her house when four men, barged into her house and took her to a nearby hut where they gang-raped her on late Thursday night.

A case has been lodged against the four named accused on the basis of the
statement of the victim.

The girl was admitted to a local hospital after her condition deteriorated and doctors said she was critical, as she had sustained serious injuries.