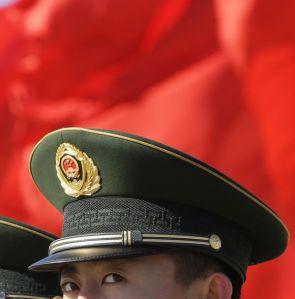 Two policemen and nine militants have been killed when axe-wielding assailants attacked a police station in China's Muslim-majority Xinjiang province, the latest in a series of deadly attacks amid heightened tension in the volatile western region bordering PoK.
Nine mobs holding knives and axes attacked a police station on Saturday in Serikbuya township near the historic Silk Road city of Kashgar, killing two auxiliary policemen and injuring another two policemen, state-run Xinhua news agency quoted local police as saying.
The nine assailants, including one identified with an apparent Uyghur name as Abla Ehet, were gunned down on the site, located close to Pakistan Occupied Kashmir.
Xinjiang, where Muslim Uyghurs make up a large part of the population, has faced unrest between Uyghurs and members of China's majority Han community over their increasing settlements in the province.
China blames East Turkestan Islamic Movement, fighting for independence of Xinjiang, for the violence.
It blamed the group for a fatal suicide attack last month when a vehicle crashed through crowds in front of historic Tiananmen square in which five people, including three suicide attackers, were killed and 40 others injured.
There were violent clashes in Xinjiang in April, June and August this year, resulting in numerous casualties.