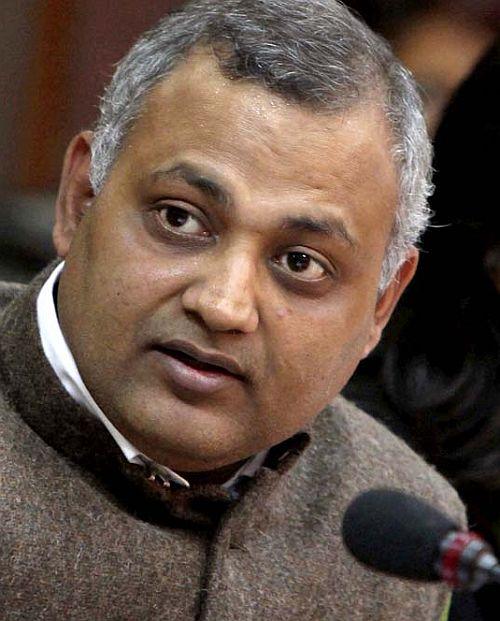 National Human Rights Commission has directed the Delhi Police to take "appropriate action" in connection with the midnight raid conducted by former Law Minister Somnath Bharti and his supporters in South Delhi's Khirki Extension area on what he alleged was a drug and prostitution racket involving Ugandan women.
Acting on a complaint given by social activist Shehzad Poonawalla in this regard, NHRC wrote a letter to Delhi Police Commissioner B S Bassi which read, "The authority concerned is directed to take appropriate action within eight weeks and to inform the complainant of the action taken in the matter."

Poonawalla had given a complaint to the Commission in this matter on January 17 seeking action in the case.

On January 15 this year, when Bharti was a minister in the AAP government, he had gone to Khirki Extension area in his constituency of Malviya Nagar, claiming a drug and prostitution ring was being run from a residence there and demanded that police raid the place.
However, police had refused saying they have no warrant to do so. AAP workers then allegedly forced a couple of women from Uganda to give urine samples. Their action had come under all-round attack.
An FIR was also registered in this regard after a court order.
Reacting to the development, Bharti said, "The FIR already registered in this connection is enough. I respect the laws but whatever NHRC may write, they cannot go beyond an FIR."

"One FIR is already there in the case and they can investigate that. They can go to my constituency and ask the people there, he said.
"I request NHRC to send its officers to my constituency and ask the residents there if what happened was right or wrong, and whether there was a violation of the law. They should at least find out the truth. Even the Ugandan women come to me for security," he claimed.