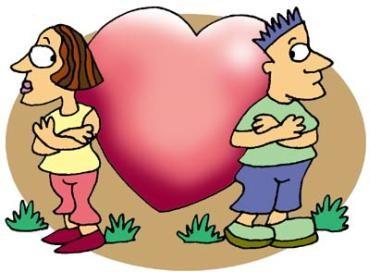 The Marriage Laws (Amendment) Bill, dubbed as a husband killer law by men's rights activists, was approved by the Rajya Sabha on Monday. Men's rights groups who have been staging nationwide protests and holding debates on the issue say they will continue to meet with lawmakers to persuade them not to pass the bill in the Lok Sabha.
Virag Dhulia, a leading men's rights activist, told rediff.com that they were trying to establish communication with members of Parliament on the subject. "We are telling them about the problems this bill would cause as the male in general is the stakeholder in this draconian law. We are trying to tell them what changes ought to be made to this bill and how, if it gets presidential assent, it would become a disaster. We hope our lawmakers would take into consideration all this and not to pass bills merley keeping in mind vote bank politics."
Among other things the Marriage Laws (Amendment) Bill empowers the courts to decide the compensation amount for the wife and children from the husband's inherited and inheritable properties once the marriage ends legally. The Bill allows parties to file for divorce on the ground of "irretrievable breakdown" of marriage. Both parties have to live apart for at least three years before filing such a petition.
Dhulia points out, "Basically the hard-earned money and property of the man will not belong to him" once this Bill becomes law.
The Bill also provides for restricting the grant of a decree of divorce if the court is satisfied that adequate provision for maintenance of the children has not been made consistent with the financial capacity of the parties to the marriage.
Also, the wife has the right to oppose the grant of divorce on the ground that the dissolution of marriage could result in grave financial hardship, but no such provision has been made for the husband. "Law Minister Kapil Sibal has totally ignored the National Crime Records Bureau data which states that every year more than 65,000 married men end their lives," the activists point out.
As per the Bill's statement of objectives, the Hindu Marriage Act and the Special Marriages Act have proved to be inadequate in dealing with cases where there has been an irretrievable breakdown of marriage and hence it was decided to amend the law. Even the Supreme Court had pointed out the need to introduce 'irretrievable breakdown of marriage' and 'mutual consent' as grounds for granting divorce in order to reduce litigation and to enable both parties move on in their life.
What Sibal failed to take into consideration was how such a law would reduce litigation when cases filed by women under the dowry and harassment laws and child custody are not decided at the time of issuing a divorce decree, the activists point out.