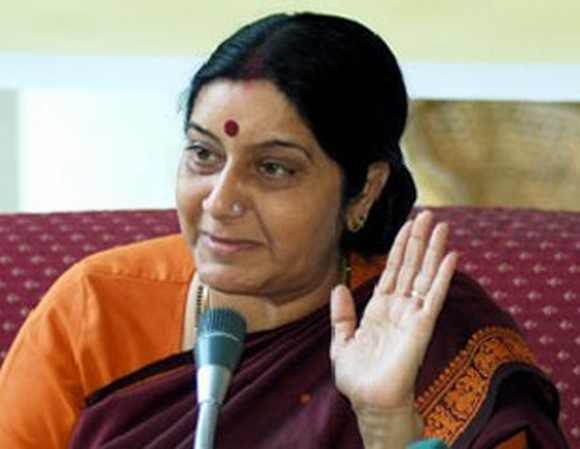 The war of words over Prime Minister Manmohan Singh's attack on the opposition spread to the social media with Sushma Swaraj saying he had lost grace while I&B Minister Manish Tewari hitting back claiming that it was the BJP leader who had lost space in her party.
Earlier, Swaraj, leader of the opposition in the Lok Sabha, said on Twitter "the Rupee has lost its value. The Prime Minister has lost his grace." The I&B minister was quick to post a lyrical retort in a post on Twitter.
"Leader of opposition Sushma Swaraj, PM Never loses grace. Fact – the Bharatiya Janata Party has lost its base, frustration is setting its political pace and a leader of opposition who has lost intra-party space," Tewari said.
The Congress too jumped in the social network ring with General Secretary Ajay Maken saying the PM has shown the mirror to the opposition. "PM showing mirror to opposition; 1999-2004 when Congress was in opposition, the total disruption in Lok Sabha was 18.95 per cent, now it is 36.7 per cent," Maken tweeted.