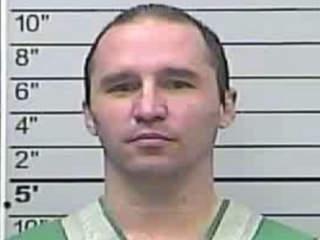 A 41-year-old Mississippi man has pleaded guilty to sending poison-laced threatening letters to United States President Barack Obama and other officials.
James Everett Dutschke admitted he sent poisoned letters to Obama, US Senator Roger Wicker and a Mississippi judge. Dutschke is expected to be sentenced to 25 years in prison as part of a plea agreement with prosecutors.
The police initially arrested a local Elvis impersonator in the case but later determined Dutschke had framed him. In the plea agreement, Dutschke agreed to serve a 300 month prison sentence, the Justice Department said Friday.
His sentenced is scheduled in about 60 days. According to court documents, Dutschke developed a scheme to frame another individual by mailing threatening letters.
As part of the scheme, he used the internet to research how to produce and use ricin.
Ricin is a naturally occurring protein found in the castor oil plant that is highly toxic. It is 6,000 times more poisonous than cyanide. He purchased castor beans or seeds, a key ingredient for the manufacture and production of ricin, from vendors via eBay and PayPal, federal agents said.
Additionally, he purchased other tools and implements such as latex gloves, grinders and masks from area vendors to develop the toxin, it said. He then produced ricin for use as a weapon, drafted the letters and mailed them using the US Mail system.
Three letters were mailed to the President of the United States, a US senator and a Mississippi justice court Judge each containing ricin, the court documents said.
Dutschke was arrested on April 27, 2013, and indicted by a federal grand jury on June 3, 2013. A superseding indictment was filed on November 20, 2013.