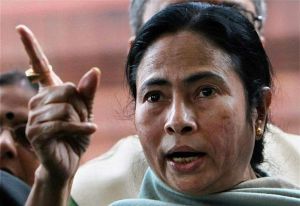 The chief executive officer of a jute mill was beaten to death allegedly by workers on the factory premises after he refused to agree to their demand on wages at Bhadreswar in Hooghly district on Sunday.
H K Maheswari, CEO of North Brook Jute Mill, was beaten up by the agitated workers of the factory when he rejected their demand for an increase in the weekly working hours so that they are paid more, Hooghly Superintendent of Police Sunil Chowdhury said.
The workers were paid according to the hours put in by them. The SP said that the workers met Maheswari at 11 am in his chamber and demanded that the weekly working hours be increased to 40 from the present 25, besides submitting a list of other demands.
The refusal of the CEO to meet the workers' demands led to an altercation and the workers assaulted him. The CEO, who suffered serious injuries, was taken to a private nursing home where he succumbed in the afternoon, Chowdhury said.
Condemning the killing, West Bengal Chief Minister Mamata Banerjee on Sunday alleged that it was an act of the "Communist Party of India (Marxist) and Bharatiya Janata Party goons".
"It is very unfortunate. I heard that the unions of the CPI-M and the BJP assembled at the jute mill with their demands and Maheswari was beaten up mercilessly when he came out to meet them."
Banerjee alleged, "BJP leaders have been unleashing terror with their provocative speeches ever since they have come to power. Goons of the CPI-M and BJP had also killed four of our workers at Raidighi in South 24-Paganas district on Saturday."
"West Bengal is known for peace and harmony. The state government is ready to combat these terror tactics at any cost. The culprits must be punished. Don't take our courtesy as our weakness. Law will take its own course and nobody will be spared," she added.