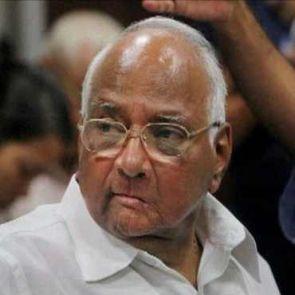 The reshuffle of Nationalist Congress Party ministers in the Maharashtra government is expected to take place Tuesday.
Party sources said resignations of the ministers, which are being received by Union Agriculture Minister and NCP president Sharad Pawar, are likely to be forwarded to Chief Minister Prithviraj Chavan in the evening, who will then forward them to the Governor.
The swearing-in of new ministers may take place Tuesday.
In a surprise move on Friday night, Pawar asked all the 20 ministers of his party to submit resignations, in an exercise apparently aimed at image make-over ahead of the 2014 elections.
The party has indicated that new faces will be inducted.
Senior NCP leader and Union Minister Praful Patel told reporters on Saturday that the state unit president Madhukar Pichad would be inducted as minister and another person would replace him in his organisational post.
Image: NCP president Union Agriculture Minister Sharad Pawar