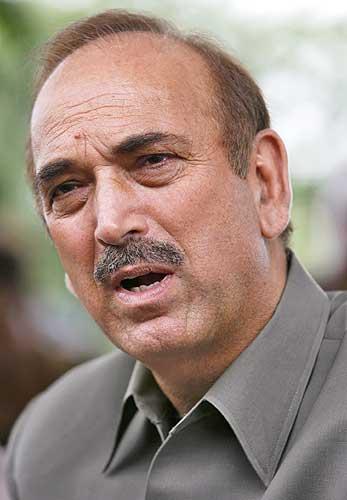 Senior Congress leader Ghulam Nabi Azad on Friday said the Rashtriya Swayamsevak Sangh, which had always misguided the people, had swung the just-concluded Lok Sabha elections in favour of the Bharatiya Janata Party.
"The Congress has its own way of fighting elections by organising public meetings and by spelling out its policies, but the RSS since its inception has misguided people," he told reporters in Srinagar.
Azad, who chaired a meeting of the state Congress in the city to analyse the reasons for party's poll debacle in Jammu and Kashmir, alleged the RSS had resorted to rumours during electioneering to propagate its agenda.
"Ninety per cent of what they say are rumours, even if they speak five per cent truth that will be a big thing. This time they asked for votes in Modi's name and not in BJP's name," he said.
"The RSS mobilises its cadres like a country at war mobilises its army," he said.
The Congress might not have come to expectations of the people but it would continue to serve the people, Azad said.