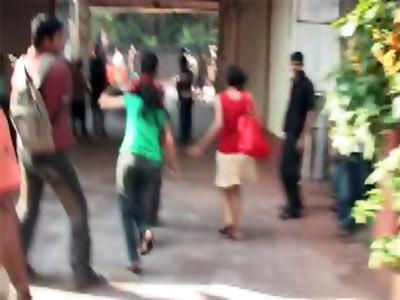 On Sunday, the Bharatiya Janata Party overturned its decision on inducting the controversial Sri Ram Sene chief Paramod Muthalik, and a day later, it was the Congress' turn. Dinker Shetty, an accused in the infamous Mangalore pub attack incident had joined the Congress, had his membership cancelled and his induction put on hold.
Shetty, a legal advisor of the Sri Ram Sene Ram Sena of was inducted into the Congress in the presence of senior leaders Janardhan Poojary and Oscar Fernandes. However, shortly after his induction, there were protests within the Congress and even the BJP questioned the 'double standards' of the party. Fernandes was quick to react and overturned the decision immediately. He later said he was unaware of Shetty's background.
He also said that such decisions cannot be taken by individuals and needs the party's approval.