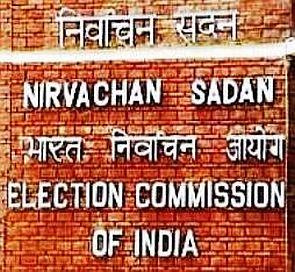 The Election Commission has expressed "surprise" and "disappointment" over Bharatiya Janata Party's decision to hold protests on Thursday against denial of permission to Narendra Modi for his programmes in Varanasi.
In a letter to BJP leader Arun Jaitley, the EC said the protests were announced despite the poll body trying to resolve the matter "in accordance with law and the ground situation".
Principal Secretary in the Election Commission, R K Srivastava said while earlier a BJP representative Vidyasagar Rai had requested for an alternative site on May 6, Jaitley later urged the returning officer not to process the permission.
"In the whole matter, the Commission decided not to go by the version conveyed by the district magistrate alone, but consulted the UP Chief Secretary and the DGP, who endorsed the security and suitability aspects including capacity of the ground (in Veeniya Bagh), raised by the district officials.

"You will appreciate that the Commission cannot overlook the security concerns expressed by competent authorities," the letter said.
The letter said the Commission has given prompt attention to any issue raised by political parties, including BJP, over the ongoing elections.
"Hence the Commission is surprised and disappointed that your party has chosen to hold protests over the matter, which was being sought to be resolved in accordance with law and ground realities," it said.

The EC in its letter to Jaitley said while permissions for 'Ganga poojan' and 'meeting of eminent citizens' have been granted by the district magistrate, the permission for rally was under consideration due to security and related concerns.

It pointed out that permissions for rallies were dealt at the district level and not directly by the EC.

The BJP got into a full-blown confrontation with the Election Commission by announcing protests while cancelling all his programmes in Varanasi on Thursday.

Varanasi district authorities late in the night gave permission to four events of Modi, but BJP rejected the gesture saying the clearance came too late.

Complete Coverage: Lok Sabha Election 2014