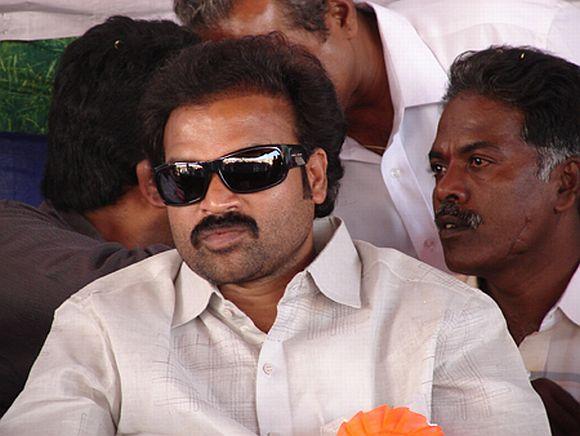 Despite severe opposition from one-time mentor Sushma Swaraj, the Bharatiya Janata Party has decided to re-induct former Reddy brothers' aide Sriramulu into the party. He will officially be welcomed back into the party on Friday at 1 am at a function where all senior leaders will be present.
The BJP wants to win as many seats as possible in Karnataka and they feel that the Bellary bastion will be with the BJP only if they have the blessings and support of the Reddy brothers who support Sriramulu. Stiramulu and the Reddy brothers, along with former chief minister B S Yeddyurappa were sidelined after their names appeared in the multi-crore mining scam.
Sriramulu then floated his owned party the Badava Shramika Raitha Congress, and made a dent into the BJP's vote share in Bellary in the last assembly elections. However, he too realised that the BJP had a chance at the Centre, and promptly endorsed Modi. He was in talks with the state BJP which also felt that he should return to the party.
Swaraj who had earlier called Sriramulu and the Reddy brothers her sons, had opposed his return and even tweeted that she was unhappy and conveyed the message to Rajnath Singh, the party chief. However, after much deliberation and coaxing, the seniors the decision to get back to the party was made.