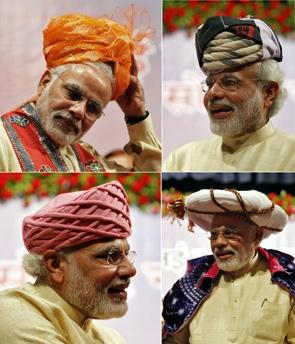 The corporate sector is fuelling the campaign of Bharatiya Janata Party's prime ministerial candidate Narendra Modi because it wants 'freebies' from him which he has already extended in Gujarat, Law Minister Kapil Sibal has claimed.
He also said the BJP has failed to reach a "credible" alliance in various states and termed as "good riddance" some of the Congress leaders joining the opposition party ahead of the Lok Sabha elections.
He also attacked the BJP for its "arrogance".
"Pink papers are with Modi, you know that. The corporate sector is with Modi. They are fuelling the campaign," he said during an interview to a TV channel.
He was responding to suggestions that the Sensex has gone up after Modi was anointed as the BJP's PM candidate.
Asked whether he was making an accusation, Sibal said he was not doing so.
When asked whether the corporate sector or the media was being paid out by Modi, he said, "I did not say that."
"Rs 2.50 lakh per plate for dinner? Is that not something which tells you what the business community wants? They want freebies from Modi as he has given them in Gujarat. That's why they are backing him. The fact of the matter is the business community in Gujarat, especially groups to whom he has given freebies, is the one fuelling the campaign," he said.
But he refused to name anyone.
"I am not talking about any individual," Sibal said.
Responding to a question on people laughing off Congress Vice-president Rahul Gandhi's claim that his party would do better this time than it did in the 2009 polls, Sibal said, "What he said, why he said, what was in his mind when he said so, whether it is right or wrong, I am not going to comment on that".
"But I am a little surprised that people laughed at it, because that shows a sense of arrogance. And it is mostly the BJP which has become arrogant throughout the course of elections and dismissive of the Congress party," he said.
Image: Gujarat Chief Minister Narendra Modi