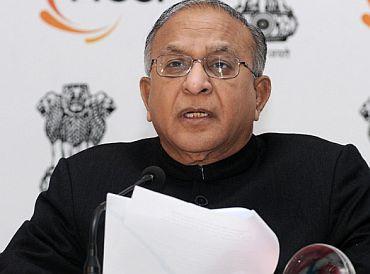 All the three Union ministers from Telangana, including S Jaipal Reddy, were renominated for Lok Sabha polls as the Congress on Saturday night announced 16 candidates out of a total of 17 from the region which is set to become a separate state.
The party also released a list of 110 candidates for the assembly polls in Telangana region which are scheduled for April 30. The region has a total of 119 assembly seats.
Most of the sitting members of Parliament have been renominated from their respective constitiencies. Jaipal Reddy has been shifted to Mehbubnagar from Chelvella. Two other Union Ministers renominated are Sarvey Satyanarayana and Balram Nayak from Malakagiri and Mehmoobabad respectively.
The party has renominated G Vivekanand from Pedapally (SC) constituency soon after he rejoined the party.