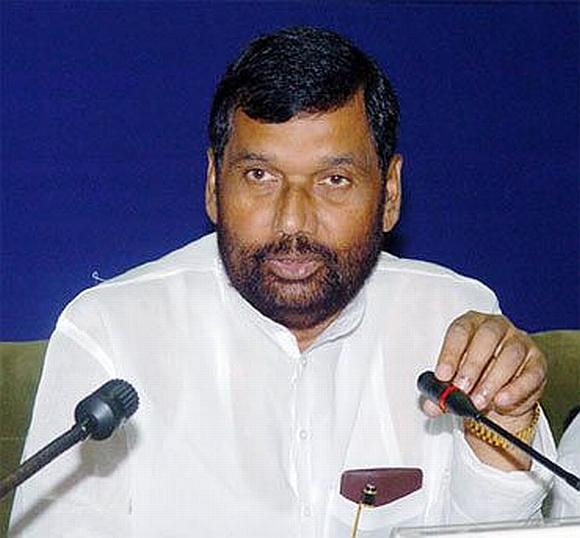 Bharatiya Janata Party's allies in Bihar -- Lok Janashakti Party chief Ram Vilas Paswan and Rashtriya Lok Samata Party chief Upendra Kushwaha -- on Monday said that the Modi wave is sweeping the state and the ongoing Lok Sabha polls outcome will prove them right.

Unlike senior BJP leader Murli Manohar Joshi, Paswan and Kushwaha said that there is a clear cut wave in favour of the BJP's prime ministerial candidate Narendra Modi in Bihar.

"One thing is certain there is Modi wave. It is visible all around and giving sleepless nights to rivals in polls," Paswan told media persons in Patna in reaction to Joshi's remark on Sunday that there was no Modi wave, but a BJP wave.

Paswan said BJP's popularity is because of Modi. Kushwaha said after a long time, a wave -- a Modi wave is a reality during polls in the state. "The people, particularly young voters want to see Modi as the prime minister of the country."
Paswan's LJP had joined the BJP in February to contest the polls. The LJP is contesting from seven seats; Paswan himself is in fray from his traditional Hajipur seat, his son Chirag is contesting from Jamui.
Kushwaha's RLSP has also joined hands with the BJP and is contesting from three seats, and Kushwayha himself is contesting from the Karakat seat.
The BJP is contesting from 30 of 40 the Lok Sabha seats of Bihar.