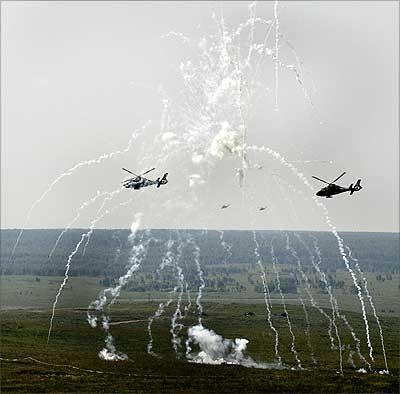 Fighter jets, helicopters and military units of Russia, China and several Central Asian countries participated in war games in Russia's Ural mountains on August 17, that many analysts said were aimed to counter US' growing global clout.
The presidents of Russia, China and four other Central Asian states attended unprecedented joint military exercises that Russian and Chinese media called anti-terrorist exercises.
The exercises involved dozens of aircraft and hundreds of armored vehicles and other heavy weapons that countered a mock attack by terrorists and insurgents trying to take control of the region's energy resources.
Photograph: Maxim Marmur /AFP/Getty Images