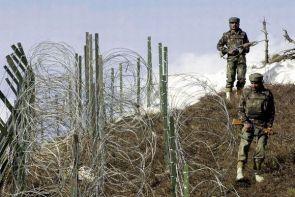 Pakistani troops violated the bilateral ceasefire yet again on Tuesday afternoon in Hamirpur area of the Line of Control in Poonch district, said a defence spokesperson.
"Pakistani troops opened fire at our posts in the Hamirpur area this afternoon," adding that there was "effective retaliation by own troops" and there were no casualty or damage on the Indian side.
This is the latest incidence of violation of the 2003 bilateral ceasefire agreed by the two countries. The violations have triggered tension on the LoC and international border in the Jammu region.
The border residents who have had a peaceful time because of the ceasefire are again feeling the heat because of the renewed tensions on the LoC.