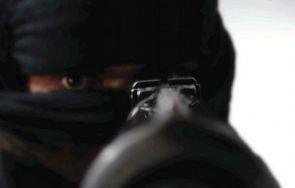 Thirteen accused, including suspected LeT operative T Naseer, were on Tuesday found guilty by a NIA court in a case related to recruitment of youths from Kerala for terror camps in Jammu and Kashmir to 'wage war against India'.
The court, however, acquitted five others giving them the benefit of doubt and set them at liberty. They are Mohammed Nainar, Badaruddin, Anaz P K, Sheneej and Abdul Hameed.
The quantum of sentence against those found guilty is expected to be pronounced on October 4.
Nazeer and 12 others were aiding the Pakistan based terror group to recruit terrorists to fight the Kashmir battle. Further evidence of Kerala men being involved in the Kashmir battle was found in 2008. Four persons from Kerala were killed in a gun battle which led to an investigation into the case.
While the Kerala police commenced the probe, it was taken over by the National Investigation Agency. The NIA said it was for the first time that the Lashkar had used Indians other than Kashmiris in its battle.
It was part of a new strategy to show that local men were also supporting Pakistan in this battle.
Kerala, according to the NIA, had 17 such camps and had recruited over 40 persons for this battle. However, the NIA claims that this process has slowed down after the Indian Mujahideen was born and the Kerala modules were asked to support the outfit.
While 13 have been convicted five were acquitted. The sentencing will take place on Friday.
With inputs from PTI