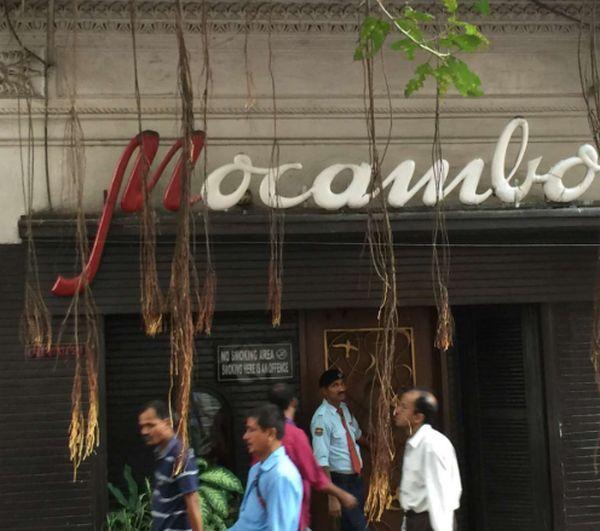 When you Google 'places to eat in Kolkata' one name surely pops up in all the searches.
Mocambo.
The iconic 60 year restaurant, off Park Street, is known by one and all for its food and ambience.
However, the eatery has left a bad taste in the mouth of Dilashi Hemnani, who was on a work trip to Kolkata, after the restaurant discriminated against her driver, solely on the way he was dressed.
In a Facebook post that has since gone viral, collecting over 60,000 comments, she describes the incident and says, "How shallow and inhuman have we become."
According to her, Friday was her last day in Kolkata and as a token of thanks to her driver 'Manish bhaiya' she decided to go to the iconic eatery – Mocambo.
At first, when she approached the staff, she was asked to wait for 15 minutes. A little later, she was told that it would take at least 45 minutes to clear the table.
Hemnani and Manish kept waiting, only to be told much later that they will not be given a table.
As they kept waiting, they realised that other people were being given tables.
When asked why, first there were excuses and then the shockers, she wrote.
"Madam, he is not properly dressed," a Mocambo staff allegedly told Hemnani. Some argument over dress codes later, another allegedly said, "He is drunk". She said, "Racist."
The arguments yielded no fruit; the staff told her that there was no dress code, but they don't allow 'roadside people' to enter the restaurant.
Hemnani at the end of the post wrote, "To Mocambo staff and restaurant at Park Street Kolkata, which doesn't consider humans as humans and differentiates, discriminates and stratifies them into classes just because he doesn't fit into your description of a perfect customer, I'm sorry you don't deserve a fine human like Manish bhaiya sitting and eating in your racist restaurant."
Photograph: Rajarshi Mukherjee/Zomato.com