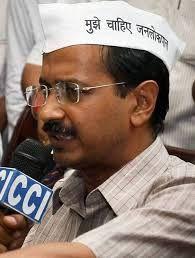 Aam Aadmi Party leader Arvind Kejriwal is all set to quit as chief minister of Delhi after his plans to introduce the Jan Lokpal Bill in the Delhi legislature failed.
"This seems like our last session," Kejriwal said at the floor of the assembly where other parties voted that the bill had not been tabled, minutes after he asserted it had, NDTV reported.
Defying Lieutenant Governor Najeeb Jung's reservations over the bill, the Delhi CM tabled the bill, and pandemonium took over the assembly.
While 42 Members of legislative assembly voted against the tabling of the bill, 27 AAP MLAs voted for the bill, of a total of 70 MLAs in the assembly.
The LG had earlier written to Delhi Speaker M S Dhir, saying, "The bill may not be introduced in the House as it has not been presented before me."
While both the Congress and the Bharatiya Janata Party opposed any discussion on the L-G's letter, the AAP sought one on the issue.
"We must debate and discuss if the L-G's letter should be considered," said AAP minister Manish Sisodia.
The Congress claimed that the bill had been introduced without permission from the House.

Congress leader Arvinder Singh Lovely also backed the notice for the suspension of the House, but the Speaker disallowed it.
"The only reason Arvind Kejriwal is the CM, despite his party getting 28 seats, and the BJP is in the opposition, is because of the LG's directions. If we can follow that, why can't we follow his directions on the bill? By disregarding the law and insulting the LG, we cannot discuss the Jan Lokpal Bill," said BJP leader Harsh Vardhan.
He claimed that every party will back the bill if it is brought in constitutionally.