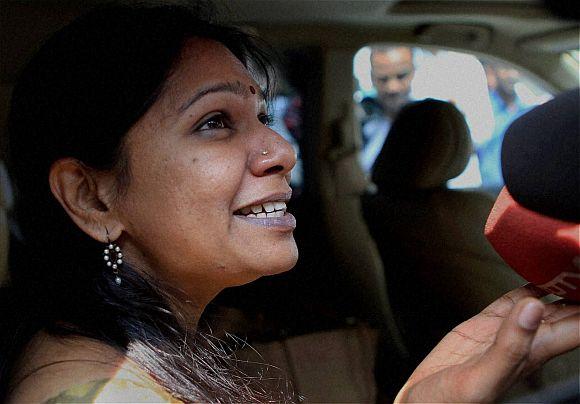 Dravida Munetra Kazhagam Member of Parliament Kanimozhi moved the Supreme Court on Wednesday, seeking quashing of the charges against her in the 2G spectrum allocation scam, claiming she has been falsely implicated in the case.
Kanimozhi, who is facing trial, sought discharge from case contending that there was no evidence on record to justify the charges of receiving alleged bribe money.
"Continuance of trial against the petitioner without any material basis would amount to an abuse of the process of the court and requires interference from this court to secure the ends of justice. It is submitted that the criminal proceedings against the petitioner have been initiated illegally and without jurisdiction," the Rajya Sabha MP said in her petition.
The 44-year-old leader, who was granted bail on November 28, 2011 after spending over six months in Tihar Jail, also sought setting aside of all proceedings that has ensued after framing of charges. She was arrested on May 20, 2011.
"It is relevant to point out that the allegations made against the petitioner are all pertaining to the financial transaction of Kalaignar TV Pvt Ltd between December 2008 and August 2009 that is after more than 18 months after the date of resignation of the petitioner as a director of the company," she said.
"The evidence on record either in the form of statements or documents, even if they are admitted to be true do not disclose any offence as alleged to have been committed by the petitioner," she said.