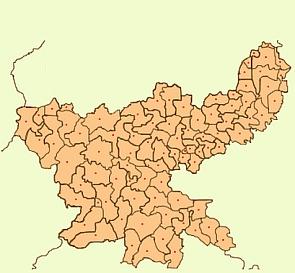 Jharkhand Governor Syed Ahmed on Wednesday recommended to the Centre revocation of President's rule, a day after Jharkhand Mukti Morcha staked claim to form a new government in the state.
The recommendation observed that as a new alliance has staked claim to form a government with a support of 43 members of Legislative Assembly in the 82-member Jharkhand assembly, the Central rule may be revoked, official sources said.
JMM legislature party leader Hemant Soren had on Tuesday handed over the list of support to the governor and expressed his readiness to form an alternative government. The JMM is being backed by the Congress, the Rashtriya Janata Dal, smaller parties and independents to form the ninth government in Jharkhand.
President's rule was imposed with the assembly being kept under suspended animation on January 18 after the JMM withdrew support to the Bharatiya Janata Party-led alliance on January 8.
The Central rule comes to an end on July 18.