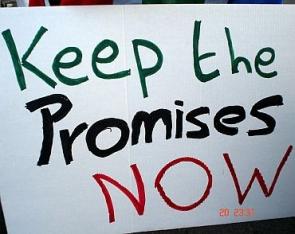 Delhi Chief Minister Arvind Kejriwal on Thursday said that his office has been kept under the purview of the Jan Lokpal Bill, whose broad contours have been finalised, and the bill will be taken up in the cabinet early next week.
"The Chief Minister's Office will be under the Jan Lokpal Bill," Kejriwal told reporters after emerging from a high-level meeting of the Bill Drafting Committee and the government's senior officials.
A senior official said the meeting was chaired by Kejriwal to discuss the fine prints of the bill. He added that the bill was almost ready and all the work related to it would be completed soon.
"The Bill will be put for approval in the cabinet meeting scheduled for early next week," said the official.
The anti-corruption Jan Lokpal Bill, which is largely based on the Uttarakhand Lokayukta Bill, differs in some regard, including the issue of inclusion of the chief minister under its ambit.
Unlike Uttarakhand, the CM's office will be under the purview of the Bill, added the official.
To a query on the Swaraj Bill, the official said that draft of the bill would be put in public domain very soon. The effort is on to see that the day the special session is called to pass the Jan Lokpal Bill, the Swaraj Bill is introduced, said the official.
Soon after assuming office on December 28 last year, Kejriwal had said his government would pass the promised Jan Lokpal Bill from Ramlila Ground by the first week of February.
A committee headed by the chief secretary and secretaries of urban development, law and finance departments, besides eminent advocate Rahul Mehra, has been given the responsibility of drafting the Jan Lokpal Bill.
In its election manifesto for the Delhi assembly election, the Aam Aadmi Party had promised to cover all the officials and employees of the Delhi government, from the chief minister to the Members of Legislative Assembly.