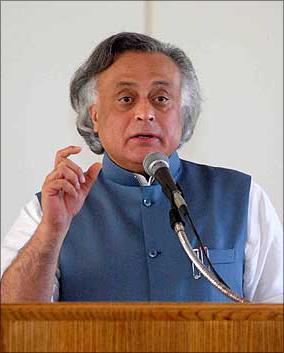 Union Rural Development Minister Jairam Ramesh has hit out at Bharatiya Janata Party President Rajnath Singh for calling the former a 'super chief minister'.
In the tersely-written letter to Rajnath, Ramesh has said that the BJP has done nothing in the eight years that the party has been in power in Jharkhand.
Ramesh also said that he was the chairman of a coordinating committee, and does not interfere in the matters of the state, and added that he does not indulge in 'backseat driving).
Read the letter here