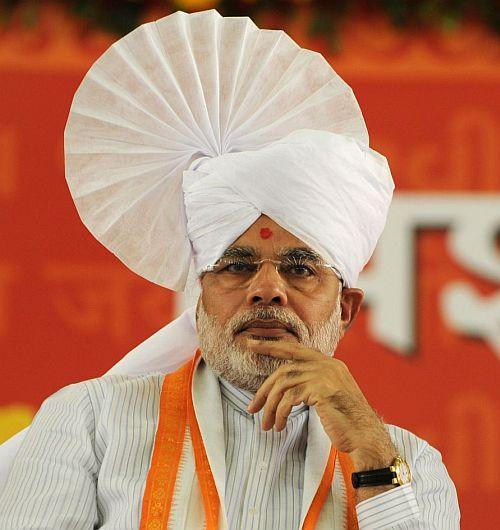 The Central Bureau of Investigation charge sheet in Ishrat Jahan encounter case on Wednesday sparked a fresh war of words between Congress and BJP with Congress targetting Gujarat Chief Minister Narendra Modi while the Bharatiya Janata Party asking the Congress not to play politics on the issue of terror attacks.
Congress launched a sharp attack on Modi and saying the "truth speaks for itself from the rooftop" and alleged the chief minister's role in such encounters will also be exposed.
"He (Modi) will also be exposed some time. Truth comes out at one point or the other. Truth speaks for itself from the rooftop. Someday, you will come to know of the real face of the Gujarat Chief Minister," AICC general secretary Madhusudan Mistry told mediapersons.
"All the people from Gujarat know that this encounter was fake. During a period of three months, when there were talks about removing Modi as chief minister, such encounters took place with frequent intervals propping up a theory that there was an attempt to murder Modi," he added.
On the other hand, the BJP said the charge sheet in the Ishrat Jahan case "underplays" the role of the Lashkar-e-Tayiba and terrorists and "indicts" security agencies, demoralising" them in the process.
The opposition party also questioned the nCBI's silence, which "raised more questions than answers" on the role of those accompanying Ishrat Jahan as they are said to be involved in terrorist activities.
"The BJP thinks, this charge sheet, which has been filed, very clearly underplays the role of LeT, underplays the role of terrorists and certainly indicts the security apparatus and demoralises them in the process," BJP spokesperson Nirmala Sitharaman said.
Reminding the government that the encounter took place when the Congress-led United Progressive Alliance was in power at the Centre, she said, "The Congress should stop playing politics on terrorist attacks, terrorist encounters because this is an issue concerning the security of the nation."