Narendra Modi, who used to tweet frequently, is said to have decided to maintain a single voice on Twitter after becoming prime minister. Nivedita Mookerji reports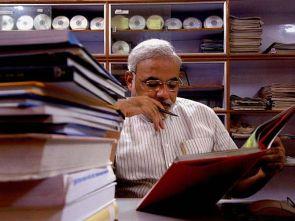 Narendra Modi's 4.79 million followers on American microblogging site Twitter have not heard from the prime minister for a while now. It seems his personal handle, @narendramodi, is taking a break -- the last tweet sent out from it was on Sunday, after a book-release event at his residence.
"Skill development remains our priority. We are blessed with a demographic dividend that can take us to great heights," the PM had said in his final tweet before going quiet.
His silence on the site he joined in January 2009 has raised curiosity because in recent times he has been very active, in spite of heavy engagements -- even during hectic campaigning for the general elections. The frequency of his tweets would come down during weekends but never on weekdays.
There was no response to an emailed questionnaire sent to the Prime Minister's Office or a text message sent to the public relations officer at PMO on why Modi's personal twitter handle was silent for two days. But sources said the prime minister might have decided to have a single voice on Twitter, a highly popular social networking platform, especially among the youth. The official PMO handle, meanwhile, has been tweeting regularly -- holidays and weekdays alike. Both PMO handle and Modi's personal Twitter account are linked to the PM's official website.
If Modi's active tweets on anything and everything set him apart from others, PMO under him, too, is moving away from past practices. To begin with, an additional principal secretary to the prime minister has been appointed for the first time. In another departure from the usual, a source indicated, a media advisor to the PM might not be appointed anytime soon. PMO has, instead, brought in Jagdish Thakker, an official from Gujarat, as PRO for a large part of the job a media advisor is expected to perform. Thakker was a close aide to Modi when he was the chief minister of Gujarat.
While Nripendra Misra, a 1967-batch UP-cadre Indian Administrative Services officer, was appointed Modi's principal secretary soon after the Bharatiya Janata Party leader took charge as PM, another former bureaucrat, P K Mishra, a 1972-batch Gujarat-cadre IAS officer, was named additional principal secretary to the PM on Monday. 'Additional principal secretary' is a newly coined designation at PMO.

Modi has already given the prime minister's post a different image through several initiatives, such as meeting secretaries with no ministers around. But now, he might also get to show his sporty side. Brazil's President Dilma Rouseff is believed to be keen on having Modi over to watch the football world cup, being hosted by that country after more than 60 years.

Queries sent to PMO, the external affairs ministry and the Brazilian Embassy did not elicit any response on whether an invite had come to the PM and if he was going to accept such an invite. Modi is scheduled to be in Brazil for the BRICS summit to be held from July 15 to 17. The FIFA World Cup begins on June 12 and ends at Rio de Janeiro on July 13.