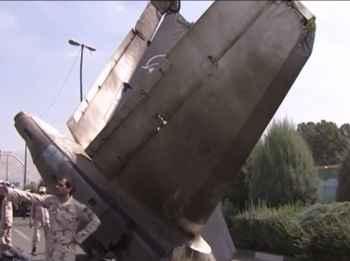 Forty-eight people were killed when a small passenger plane crashed in the west of the Iranian capital Tehran, according to Iranian state TV, BBC reported.
The aircraft, which was heading to the eastern city of Tabas, went down in a residential area near Mehrabad airport on Sunday morning, state media said, the report added.
Passengers included five children, Iran's aviation authority said.
Iran has suffered a series of plane crashes, blamed on its ageing aircraft and poor maintenance record. Iran is still flying planes bought before the Islamic Revolution in 1979. Many Iranian planes are fitted with unofficial spare parts.
There have been more than 200 accidents involving Iranian planes in the past 25 years, leading to more than 2,000 deaths.
Initial reports indicate the latest incident involved an Iran-140 jet carrying 48 people, including 40 passengers and eight crew members, the report stated.
The plane was said to have crashed at 9:18 local time, shortly after takeoff.
Image: A video grab of the site where an Iranian passenger plane crashed on Sunday