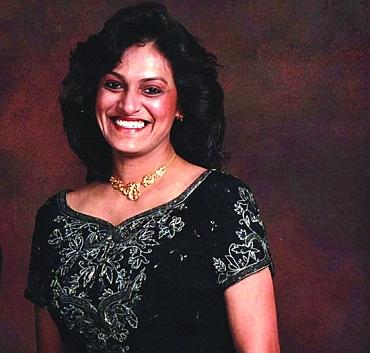 After two deaths, including that of Mumbai native Lyvita Gomes (India Abroad, January 27), and a hue and cry about the treatment of inmates in the Lake County, Illinois, jail, Sheriff Mark Curran Jr has appointed a private attorney to independently investigate the incidents.
Terry Ekl, a former Cook County prosecutor turned criminal defense attorney, will investigate whether the sheriff's employees engaged in misconduct in the deaths of Eugene Gruber and Gomes.
Ekl will also look at whether the jail needs to make any institutional changes to protect its inmates.
Gomes, 52, died January 3 after a 15-day hunger strike. She had shown signs of mental illness, but officials watched her die without food and water, her family alleged.
Gruber, 51, of Grayslake, died of pneumonia resulting from paralysis March 3. He was in hospital for four months after a confrontation with jail guards. He was arrested October 31, 2011 for disorderly conduct and trespassing.
Officials claim that he resisted efforts to change his clothes. The jail guards performed a neck-twisting takedown move. Thereafter he was paralysed.
Though the Lake County state's attorney's office concluded there was no criminal wrongdoing, the coroner ruled the death a homicide.
"It is good to learn Lake County has instituted an inquiry about two deaths including Lyvita Gomes," said Chicago-based community activist Austin Prabhu.
"However, it would have been better if they had appointed a private investigator to perform this inquiry as the person they appointed is part of their own circle. They should have appointed an investigator from the state attorney general's office for more accurate findings. I do not know how much truth will come out of this inquiry as it is quite natural not to blame 'family' members."
Alfredo Miranda of Miranda Funeral Services in Waukegan, who helped arrange Gomes's funeral told the Chicago Tribune, "They (the jail authorities) were pretty nonchalant about the events leading to her death as being strictly a suicide."
Mark Smolens, an attorney for Gruber's family, also told the Chicago Tribune, "On behalf of the family, they don't have a lot of confidence in the folks of Lake County to investigate themselves.'
According to the sheriff's statement, Ekl will look at whether sheriff's workers violated department procedures; whether deficient medical care in jail was a factor; and whether training, policies, equipment and jail facilities are adequate to protect inmates.
Ekl has promised a thorough and independent investigation, noting he made critical findings and recommendations after investigations of police in Mount Prospect and Park Ridge. "My reputation is more important to me than any one case I'm involved in," he said.
Image: Lyvita Gomes