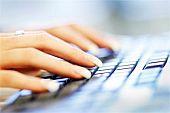 Sleazy real-estate expert Lakhinder Vohra, who was banned months ago from a "sugar daddy" website for harassing young women, has sneaked back onto the forum to meet the girl who charged him with rape.
The New York Post quoted site founder Brandon Wade, as saying that 47-year-old Vohra was banned from SeekingArrangement.com after several complaints.
SeekingArrangement is used by "sugar daddies" to meet " sugar babies" for "mutually beneficial relationships".
Wade, who once briefly banned Vohra for getting too "touchy-feely" at a meet-and-greet party, permanently booted him from the site several months ago following new complaints.
But on January 9, Vohra -- who recently started working for high-end real-estate firm Nest Seekers -- created a new profile on SeekingArrangement under user name "Daddylovesarmcandy" purporting to be worth up to 10 million dollars.
On Wednesday, a 26-year-old woman he chatted with online went to meet him in person at his house, sources said.
Vohra allegedly threw her face-down on the bed, placed his hand on her back and raped her, according to a criminal complaint.
He pleaded not guilty to rape in Manhattan Criminal Court and was held on 10,000-dollar bail.