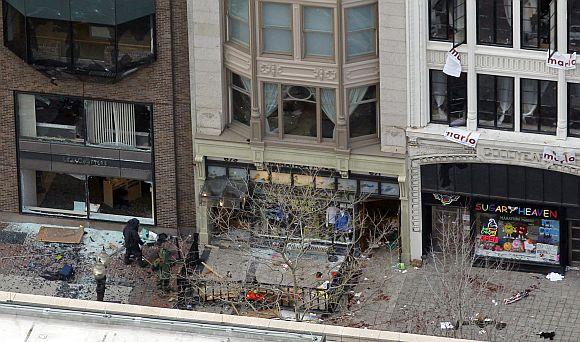 An Indian-origin runner and his family escaped the twin bombings during the Boston Marathon as he finished the run about an hour before with a personal best time.
Ajith Pai said his father had cheered him at the finish line right at the international flags, where the first explosion occurred while another group including his mother and wife were on Boylston Street -- near the finish line -- when the explosions occurred.
The Pai family escaped the bombings that killed three persons and injured over 140 others. Later, Pai and his family were reunited at their hotel, the dallasnews.com reported. Pai had finished the 42-kilometre route in a personal best time of 3 hours and 2 minutes.
"The weather was fantastic. Everyone was in great spirits. The crowds were amazing. Everything was awesome. For this to happen was very sobering. I'm happy for my family and sad for those that weren't so lucky," Pai said.