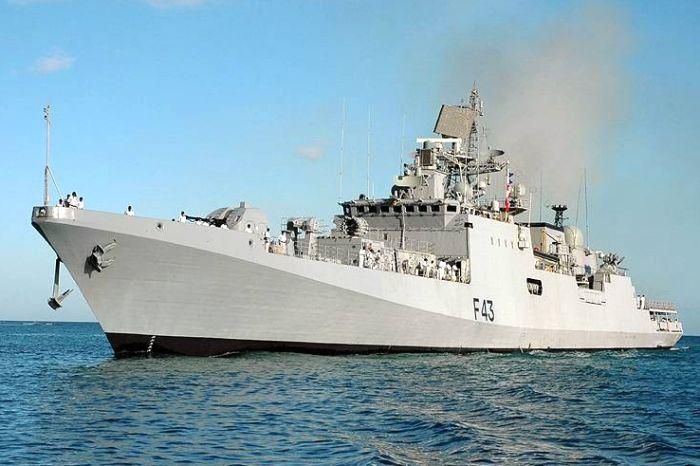 The Navy's stealth frigate INS Trishul on Friday foiled a piracy attempt against an Indian bulk carrier in the Gulf of Aden.
The piracy attempt was made on the Indian ship MV Jag Amar at 12:30 pm and the INS Trishul, which was on an anti- piracy deployment in the region, responded immediately, Indian Navy spokesperson Captain D K Sharma said.
He said all 26 Indian crew onboard the Indian ship were safe.
The navy's elite Marcos commandos carried out a swift operation to rescue the 85,000-tonne bulk carrier.
Capt Sharma said an AK 47, one magazine with 27 rounds, grapnels, ropes, fuel drums and ladders were recovered during the operation.
Twelve pirates on a skiff made the piracy attempt on the Indian ship.
The Indian Navy has been actively engaged in anti-piracy operations in the Gulf of Aden, a key shipping route near the southern tip of the Red Sea between Somalia and Yemen.
In April, the India and Chinese navies had rescued a merchant ship in the Gulf of Aden after it was hijacked by Somali pirates.
Image: Stealth frigate Trishul thwarted the attack. Photograph: Indian Navy
© Copyright 2018 PTI. All rights reserved. Republication or redistribution of PTI content, including by framing or similar means, is expressly prohibited without the prior written consent.