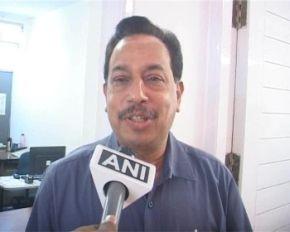 A day after a Goa minister ignited a controversy by his remark that India will develop as a Hindu nation under Prime Minister Narendra Modi, the state's Deputy Chief Minister Francis D'Souza on Friday stoked it further, saying India is already a Hindu nation and will always remain so.
"India is a Hindu nation. There is no doubt about it. It was a Hindu nation and always stay a Hindu nation," D'Souza, a senior Bharatiya Janata Party leader said reacting to the controversy triggered by his cabinet colleague Dipak Dhavalikar.
Dhavalikar, whose party Maharashtrawadi Gomantak Party is an ally of state's ruling BJP, had on Thursday said he was confident India will develop as a Hindu nation under Prime Minister Modi. "I am confident that under the leadership of Modiji, India will develop into a Hindu nation. The PM will work in this regard is what I feel," he had said in the state assembly while speaking on a motion congratulating Modi on the electoral victory.
The Deputy Chief Minister said that Dhavalikar's statement has been misunderstood. "India is a Hindu country. India is Hindustan. All Indians in Hindustan are Hindus including me. I am a Christian Hindu. I am a Hindustani. So you don't have to make India a Hindu nation," he argued.
D'Souza said, "People are free to make controversies out of anything. India is a free country. We have to take everybody together, it is inclusive democracy."
Dhavalikar's controversial statement came in for sharp attack by the Congress in the state assembly on Friday with the party demanding a clarification from him.
As Speaker Rajendra Arlekar refused to entertain their demand, Congress MLAs staged a walkout. Later, Leader of Opposition Pratapsingh Rane termed Dhavalikar's statement as violative of the Constitution.
"As a minister, he has taken an oath bearing faith and allegiance to the Constitution which says India is a secular country. He has violated the Constitution," Rane said.
Former Chief Minister Digambar Kamat said, "Indian Constitution takes everybody together. This is a democratic and secular country. Such comments are unwarranted."