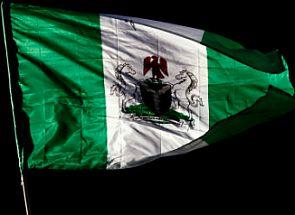 India on Thursday said it was in "diplomatic dialogue" with Nigeria after that country raised the killing of one of its nationals in Goa last week and noted that it was expecting a report from the state government in the matter by Thursday.
"We are in diplomatic dialogue with them (Nigerian high commission) since Tuesday when the matter was brought to us," the spokesperson in the external affairs ministry said.
The ministry has explained the circumstances and the situation to the high commission which was "concerned and anguished" over the incident and has asked for a thorough probe into the killing, he said.

Asked if the incident will have any "repercussion" for Indians in Nigeria as was being indicated by a Nigerian diplomat earlier this week, the spokesperson said, "In our diplomatic dialogue we did not heard the words mentioned."

On whether the drug trafficking link was there in the killing, the Spokesperson said it will be "premature" to say anything at this juncture and only the probe report will throw light in this regard.
He said the MEA was in touch with the Goa Chief Secretary who has assured yesterday that the state government will "get to the bottom" of the matter and provide a report in 48 hours.
Tse Spokesperson had on Tuesday said that the Indian mission in Abuja has been asked to convey India's perspective on the issue to the Nigerian government.
He added that India-Nigeria ties are defined by friendship and "we hope to resolve the matter".
Meanwhile, Goa police has arrested a Goan youth has been arrested in connection with the killing of the Nigerian national on October 31 which sparked protests by his fellowmen.
The special investigation squad, arrested Surendra Pal last night in connection with the killing of Obodo Uzoma Simeon from Chapora, a beachside village in north Goa.

Goa Chief Minister Manohar Parrikar had claimed the murder as a drug related crime.