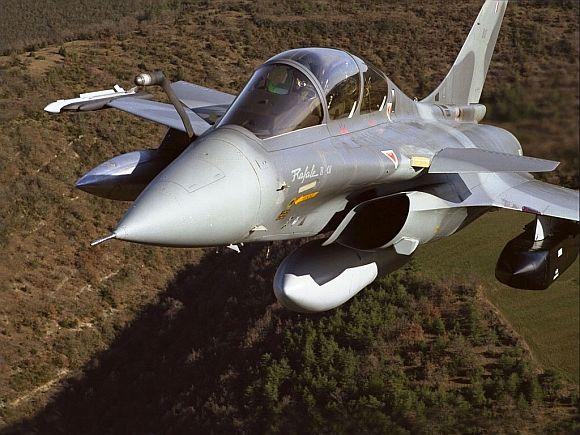 With the 126 fighter deal in the pipeline, India and France on Friday set out on a course of long-term strategic cooperation with the latter offering to move on from client-seller relationship to joint production of military hardware which could be exported to other countries.
The two countries held detailed discussions to further strengthen their defence ties including enhancement of their military exchanges. After the meeting with Defence Minister A K Antony, his French counterpart Jean-Yves Le Drian said his country will soon sign an agreement for the over Rs 50,000 crore Rafale deal with India under which it will provide its guarantees for the proposed pact.
The French side has also proposed a major aero-naval exercise with India in the Indian Ocean Region which could include the participation of nuclear-propelled submarines and aircraft carriers along with fighter aircraft.
"We have gone beyond the client supplier relations. France is prepared to initiate co-development and co-production projects which could in future include exporting equipment to the third country markets," Le Drian said in a speech at the Institute for Defence Studies and Analyses in New Delhi.
On the 126 combat aircraft deal, the French minister said the negotiations were going on well but refused to predict any time-frame for signing the mega deal.