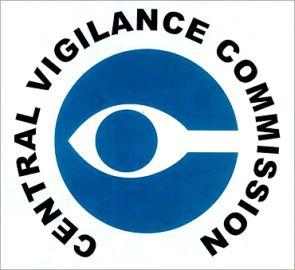 While Lok Sabha Speaker is yet to decide on Leader of Opposition, the Centre on Monday went ahead with the process of appointment of Central Vigilance Commissioner and sought nominations of eligible candidates from all secretaries.
The Department of Personnel and Training has written to Cabinet Secretary and all secretaries under central government seeking names of "persons of known impartiality and integrity" who could be considered for the post.
The applications have been sought for the post of CVC and Vigilance Commissioner in the Central Vigilance Commission. CVC Pradeep Kumar and VC J M Garg will be completing their tenure on September 28 and September 7 respectively.
As per rules, the appointment of the CVC and VC is done by the President on the basis of recommendation of a three-member selection committee headed by prime minister and comprising Home Minister and Leader of Opposition in the Lok Sabha.
"The Leader of the Opposition in the House of the People shall, when so such leader has been so recognised, include the leader of the single largest group in opposition of the Government in the House of the People," said the guidelines annexed to the letter seeking nominations by DoPT Secretary to his counterparts in other ministries.
A CVC or VC is appointed from persons who have been or are in an all India Service (IAS, IPS and IFoS) or in any civil service of the Union or in a civil post having knowledge and experience in the matters relating to vigilance, policy making and administration including police administration among others, according to the guidelines.
Besides, a person who has held office or are holding office in a corporation established by or under any Central Act or a Government company owned or controlled by the Central Government and persons who have expertise and experience in finance including insurance and banking, law, vigilance and investigations are also eligible for the appointments.
All applications or names received from cabinet secretary and secretaries of other ministries will be scrutinised and shortlisted by the DoPT Secretary. Of these, a panel of five suitable shortlisted persons will be finalised by Minister of State for Personnel, Public Grievances and Pensions for consideration of the selection committee.
These five names will then be sent for the consideration of the three-member selection committee, the rules said.
Lok Sabha Speaker Sumitra Mahajan is yet to take a decision on the issue of Leader of Opposition in the lower house.
Congress with 44 seats in the 543-member Lok Sabha has emerged as the second largest party after BJP's 282 but fell short by 11 seats to stake claim for the LoP, for which it requires a strength of 55.
As per Direction 121 of the 'Directions of the Speaker', the Speaker should ensure that a Parliamentary party or group should have at least one-tenth of the total number of members of the Lok Sabha for being eligible for getting the LoP post.