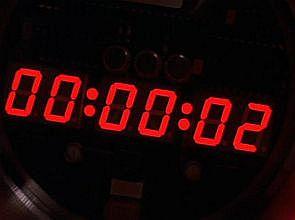 With more details of an Indian Mujahideen role emerging in the Patna blasts case, investigation agencies have found that alleged mastermind Tehsin Akhtar had access to 90 improvised explosive devices.
These were recovered during the raids that were conducted at Mangalore and Hyderabad.

The Indian Mujahideen did not want to spend time preparing the IEDs and the rest of the equipment for the bombs and hence stocked up.
Tehsin was in Mangalore and had taken up a room at the Zephyr apartments in the city. They simultaneously booked a house at Abdullapur locality in Hyderabad. He was at the Mangalore apartment for nearly a year and all through he was experimenting with various types of bombs.

But following IM founder Yasin Bhatkal's arrest, Tehsin fled before the the police raided his apartment.

The police conducted simultaneous raids in Mangalore and Hyderabad and found 90 IEDs, various clock timers, shrapnel and ammonium nitrate.

Shockingly the police learnt that most devices were connected and appeared to be ready for use.

The group was also trying to experiment with a new timer device -- one that involved connecting the explosive to the timer in a mobile phone.

For the Patna blasts, however, the IM decided to stick to their usual quartz timer.
The explosive recovery has led the police to believe that the IM was planning a spate of attacks across the country.

During his interrogation, Bhatkal told investigators: 'We did not want to spend too much in surveying places and wanted quick results irrespective of the impact. We also believed that transporting low intensity bombs and placing them was an easier task. The weight of such bombs is lesser due to the quantity of detonating substance used in it. This makes transportation easier and also one person is able to handle two bombs at a time.'

Yasin also reveals that the bombs were to be placed in small tiffin careers so that each person could handle more than one bomb.
'We wanted to use not more than six operatives who were in the inner circle to plant the bombs. Moreover, each one had to carry at least 2 to 3 bombs and hence we devised the idea of planting low-intensity explosives. The inner circle was always together and the intention was to communicate directly and not use technology as there was a good chance of us being tracked down.'
The NIA, which is relying heavily on Bhatkal's statements, has found another operative named Haider who had played a very important role in the Patna blasts.

The Patna blasts was code named 'Machli 5' and Haider had used a pseudo name 'Black Beauty'. He was one of the main operatives along with Tehsin and Imitiaz.
The planning for the Patna blasts commenced just a month before the attack. In fact, it was planned immediately on hearing that Gujarat Chief Minister Narendra Modi would be holding a rally in Patna.

The accused kept a tab of everything that was happening and realized that the friction between BJP's prime ministerial candidate and Bihar Chief Minister Nitish Kumar would only ensure that the security by the Bihar police would be lax.

During interrogation, Imtiaz says not once was he stopped or questioned by anyone.

'We visited the railways station and the Gandhi Maidan more than 20 times during the planning stages and none got a wind of what we were up to.'